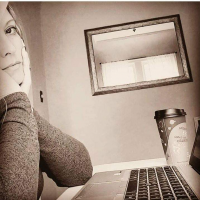 K K Weakley
Supernatural Suspense, Paranormal Romance, Literary Fiction, Fantasy, Horror, Biographies & Memoirs
Country

Irish - Living in the United States
I want to take this time to tell my readers a bit about myself.
Born and reared in Wexford Ireland, now living in Cashmere WA State with my husband, kids and 3 dogs.
I have subconsciously made the decision to write until my mind decides it has nothing more for me, and only then will rest my fingers. I love that people enjoy my stories and I hope not to disappoint.
You make the world a better place by making yourself a better person.
Scott Sorrell